3 Family Dynamics That Can Lead to a Family Feud and What You Can Do About It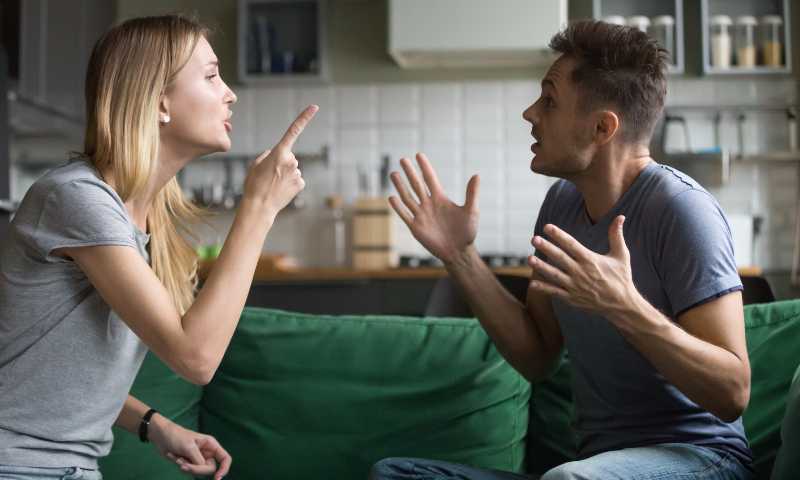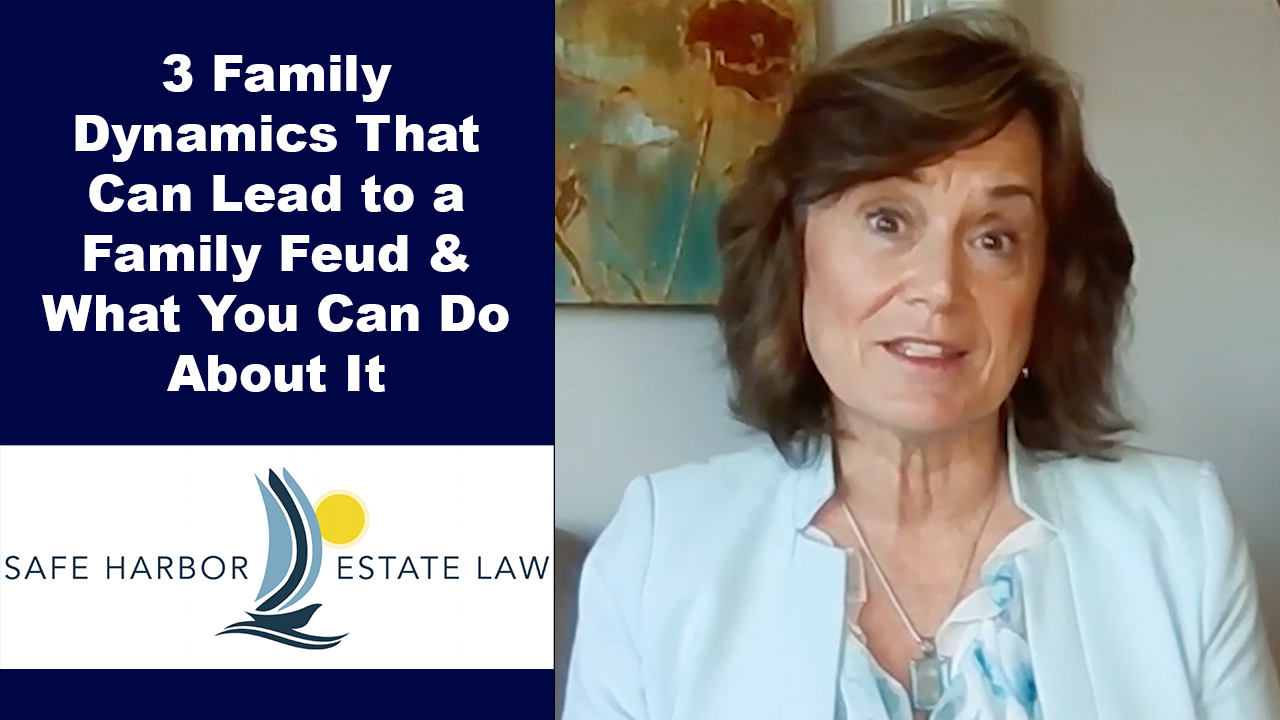 Why Certain Family Dynamics Could Potentially Cause Feuds Over an Estate
Its not uncommon to have potential rifts between family members over an estate plan. There are certain family dynamics that may warrant a claim against an estate. In this video Margaret Barrett goes over the three most common family dynamics that could increase the chances of a family feud over an will or trust.
Don't wait, call us today at 612-615-9535 to speak with an experienced attorney today!
What You'll Learn From This Video
When to include a no-contest clause in your will or trust
Why prenuptial or postnuptial agreements are important within a blended family
How to reduce the chance of a will contest by seeking the help of an attorney
HERE IS THE TRANSCRIPT FROM THIS VIDEO
Margaret Barrett: Often, your family dynamics can increase the likelihood that your family will feud after you are gone. Today, I will cover three family dynamics that can increase the chances of a family feud and what you can do about them. First, estranged family relationships. Sadly, many people today are experiencing partial or full estrangement of a family member from the whole family or from part of the family. And it is not unusual for an estranged family member to show up even after decades of no contact and make a claim on the estate. One of our clients chose to leave his estate to his hardworking, devoted son instead of to his daughter, who was financially secure and who had cut off contact with him years before, even threatening are straining order if he tried to contact his grandchildren. After he died, the daughter asserted a claim against his estate so fast the rest of the family could not even figure out how she found out he died. One thing you can do to reduce the chance of a will contest by an estranged family member is to include a no-contest clause in your will or trust. This simply says that anyone who contests your will gets nothing. Then, of course, you would need to leave some money to the estranged child, enough so that they might be motivated to not fight the will so they could at least keep what you left them. Blended families. There are so many inherent complications with blended families, especially as the parents age, possibly become ill, and pass away. Just yesterday, a woman told me that her father had died, leaving his house to her stepmom. Now she is wondering when the stepmom dies, is the house and all the assets going just to her children? Or are his children gonna share in it? That's a good question. But her relationship with her stepmother is a bit strained, so she doesn't feel like she can just ask her what the will says or what the plan is after she's gone. In other cases, the stepchildren may know that they are going to inherit money when the stepparent dies, but they may feel that the stepparent is spending money unwisely and getting rid of all their inheritance. There are just many more possibilities for conflict in a blended family, but there are at least four things you can do to help minimize that conflict and protect both your spouse and your children. First, you can create a prenuptial agreement before you are married, which covers what will happen not only in divorce but also when each of you dies. You could also do a postnuptial agreement if you're already married. It's not quite as strong as a prenuptial agreement though. Second, both of you can create a comprehensive estate plan with a good, experienced estate planning attorney that will spell out what will happen when each of you gets ill and passes away. It is especially good to have a trust in addition to a will if you have a blended family. Third, if you do have a trust, there are special protections you can have for your children receiving money through what is called a family trust. If you have a trust, you can also put in special provisions to ensure the chances that money will go to your children through a family trust after you are gone. And lastly, if you have enough money, you can provide so that when you die, your children get some of your estate right then rather than having to wait for all of it after your spouse passes away. Lastly, difficult people. Whether because of mental illness or character or other reasons, some people are just difficult and it comes out in spades in an estate. To minimize the problems difficult people can cause, seriously consider who you're appointing to important roles in your estate. Do not appoint these difficult people even if their feelings may be hurt. Make sure to appoint people that can stand up to them and will handle things properly, and seriously consider appointing professionals. Yes, it will cost a little more money to pay them, but it can make things go much smoother. It can minimize legal fees and hassles and help protect family relationships. If you want to do all you can to protect your family from a family feud after you are gone and ensure that your wishes are fulfilled, reach out to us today and give us a call, we would be happy to talk to you about the next steps.
Listen To The Audio VERSION BELOW
Questions? Contact us and we can help!