Reviews
We are very pleased with the way Safe Harbor is working with us. Your information is understandable and helpful as we think through the details of our Trust. You are not condescending in any way and do not overwhelm us with legal statements. We are glad we chose Safe Harbor to help us with our estate planning and Trust.
— Kathy H., Estate Planning
Absolutely experts at what they do. Really solid organization their process is well thought out and well practiced. I had very similar work done several years ago by another firm and Safe Harbor Estate Law fixed their work and provided a much better result in both less time and money. Everybody at this firm completes their role very efficiently and I was able to get the expertise I needed from their lawyers to complete this project. I absolutely recommend this Firm.
— Budd R., Estate Planning
My experience was in a pleasant, welcome surrounding and a organized step by step process with written guidelines. Richard was very thorough in explaining a trust, what it involved and all the legalities to consider. He answered my questions no matter how big or smalI. After he listened to my specific needs and putting them down on paper I was given sufficient time to review the document he prepared before my final signing. I have peace of mind having worked with Richard and Safe Harbor.
— Pam, Estate Planning
The sensitivity, kindness, and professionalism that Margaret showed made the whole process easier for us in the midst of a very difficult time in our lives. We are so grateful.
— Heather E., Estate Planning
We would recommend Safe Harbor for care that began with the first chat online, and continues.
Knowledge, patience, and clarity are your strengths, and empathy too.
— Kay Harris, Estate Planning
As the oldest and only daughter, I took over care and financial matters for my mother during her last years. She had dementia and eventually had to enter an Assisted Living Facility for care. I learned of Safe Harbor Estate Law and they were able to provide an Estate Plan and a Trust for her and our family. They provided easy to understand details about the process, which enabled our family to focus on my mother.
— Sharon C., Estate Planning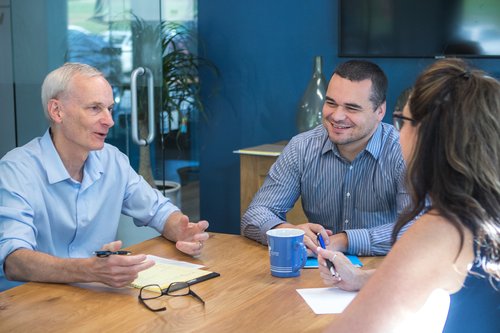 Margaret is a tireless advocate with passion for representing her clients. She is driven by a strong ethical and moral foundation which motivates her to be a force for positive change and a staunch advocate for those in need. She combines fierce advocacy with compassion, intelligence and pragmatism that results in highly effective outcomes for her clients.
— Sunday Hoy, Attorney
I feel great after signing our new estate plan with Margaret. I literally was waking up with nightmares after a health scare-worrying about not having things in place as we pass on.
— Becky H., Estate Planning
Margaret took something that could be so difficult and made it easy. It truly was a joy working with her.
— Robert H., Estate Administration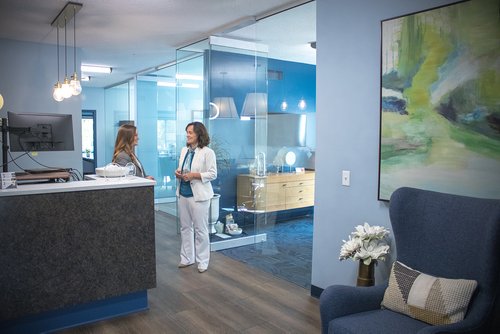 I surely would recommend Safe Harbor Estate Law. It seemed scary to update my estate plan at first but Margaret was easy to talk to. I enjoyed working with her. She took the time to explain things to me. She is great!
— Patricia G., Estate Planning
It's a little scary when you haven't done this before, so we really appreciated your help. You gave us peace of mind during a stressful time.
— Recent Client, Estate Planning
Loved the staff- very knowledgeable lawyers.
— Pam S., Estate Planning & Estate Administration
Very professional and competent group. Thank you for providing us with everything we needed, and with peace of mind!
— Recent Client, Estate Planning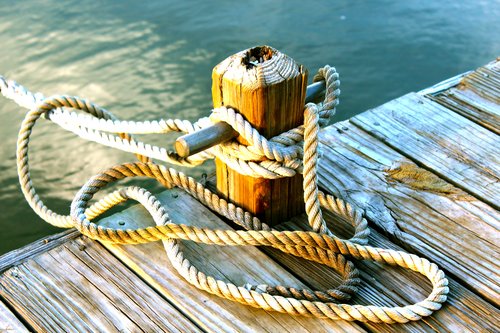 I've never dealt with lawyers before, but your whole team has been great, start to finish. It's been a big help for me, but ultimately will be for my mom.
— Liann S., Gaurdianship
Being thrust into a role of responsibility for an elderly parent can be a daunting situation, Margaret helped our family with Power of Attorney, Personal Care Agreement, updating a Will for my dad, and planning for the possibility of Medical Assistance. Later, she helped me by handling the legal aspects of administering my father's estate. Her knowledge and suggestions were very valuable to us.
— K.O., Estate Planning & Estate Administration
Safe Harbor Estate Law is like a beacon of hope and light. The first time I met Margaret I was so scared and when she smiled and gave me a hug, I knew I would get through this and I would be okay. When Margaret said, "Feel free to call me, I am your lawyer." I knew she obviously cared about me. I went home and said I have a new friend- a lawyer I can trust. Meeting with Margaret for the first time was a good experience.
— Margaret, O., Estate Planning
I have peace of mind because you met my goals and timeline. Now I can talk to my family about my new estate plan over the holiday. I have told my daughters this is part of my Christmas gift to them. I have older friends who do not have their affairs in order. I have heard horror stories over the years and I am not leaving a mess for my family
— S.L.
I am happy to have this whole issue handled so well my you and your staff and to have it behind me
— Elder Law Client
"I feel like we are leveraging all of your experience, you are so knowledgeable. I really appreciate it, our plan is in good shape, I feel good about it.
— J. F.
Google Reviews






Avvo Reviews