The Importance of Estate Planning: Getting Started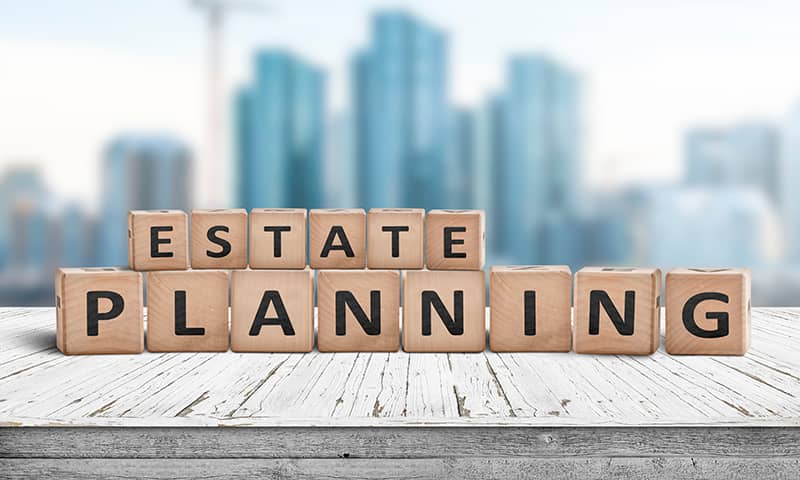 Imagine for a moment…
You're on a road trip, a journey through life. You've got the driver's seat, and the open road is filled with twists and turns, exhilarating highs, and unforeseen lows. It's a beautiful adventure, but it's also unpredictable.
Now, think about this: have you ever taken a moment to consider what happens to your car, your precious belongings, and even your beloved pets when your road trip comes to an end?
Just like any adventure, life has its final destination. And when we reach the end of the road, it's vital to have a plan in place – not only to ensure that your legacy is protected but to ease the journey's transition for your loved ones.
That's where estate planning comes into play, and in this blog post, we're going to talk about why it's so essential and how to get started.
The Simplicity of Estate Planning
Estate planning doesn't need to be complicated or intimidating. In fact, it's like mapping out your journey and marking the milestones to make it as smooth as possible.
Let's break it down into straightforward steps:
1. Defining Your Destination: Start by outlining your goals. What do you want to happen when your journey comes to a close? Who do you want to benefit from your legacy? What are your priorities?
2. Your Trusted Co-Pilots: Choose your co-pilots wisely. Your attorney, like the trusty GPS, will help you navigate through the legal aspects, making sure your wishes are carried out according to the law.
3. Your Roadmap: Develop a comprehensive plan that covers your assets, such as your home, bank accounts, retirement funds, and even personal items with sentimental value. Determine how they should be distributed, and consider tax implications with our help.
4. Advanced Healthcare Directives: Think about your health. In case you're unable to make decisions, who would you entrust with your healthcare choices? Documenting your preferences in advance can provide both clarity and peace of mind.
5. Leaving a Legacy: Do you have specific wishes about your life's work, your possessions, or even supporting a charitable cause? Include these details in your estate plan.
6. Periodic Updates: Just like any good GPS system, your estate plan should be regularly updated. As life evolves, so should your plan to ensure it's aligned with your current goals.
7. Legal Documents: Your estate plan will consist of various documents, like a will, trust, a power of attorney and a health care directive. Each document has a unique purpose, and your attorney will help you understand their significance.
A Gift for Your Loved Ones
Remember, estate planning isn't just about securing your future – it's a gift for your loved ones. When you have a clear plan in place, you spare your family from the stress and uncertainties of managing your affairs when you're no longer around.
By making those critical decisions now, you provide them with guidance and ensure your legacy is preserved according to your wishes.
Safe Harbor Estate Law, your trusted legal co-pilots in St. Paul, MN, are here to help you get started on this important journey. Together, we'll craft an estate plan that secures your legacy, protects your assets, and provides you with peace of mind.
So, are you ready to start this adventure? Let's work together to ensure your road trip through life is as smooth and enjoyable as possible. Schedule your Life and Legacy Session to get started, and let's embark on this journey together. Your future self and your loved ones will thank you.