Do you have a referral for us?
The biggest compliment we could receive is a referral from our professional partners and Clients! Here are the best two ways to connect your referral to our Firm:
Copy them on a handoff email to Welcome@safeharborestatelaw.com and we will work with them from there!
Have them contact our office directly to speak to our Client Intake Team at 612-662-3815.
PLEASE alert our team any time you send us a referral so that we can ensure they receive VIP treatment!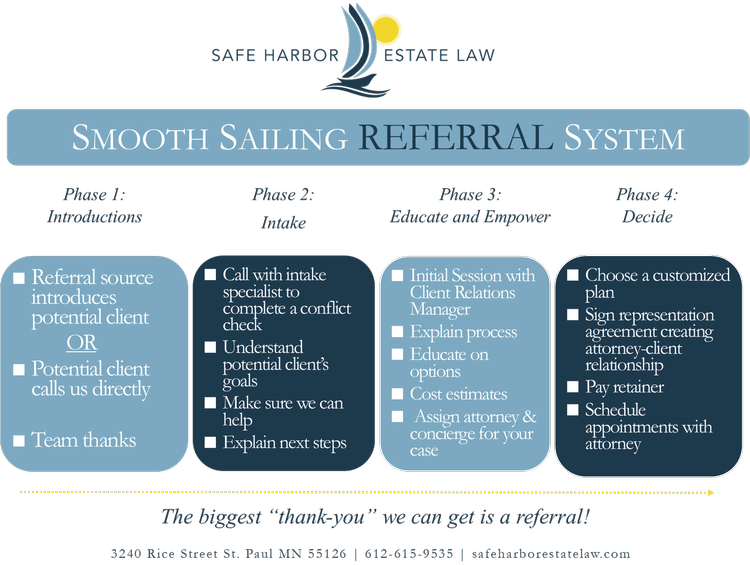 >