What is an Elder Law Attorney?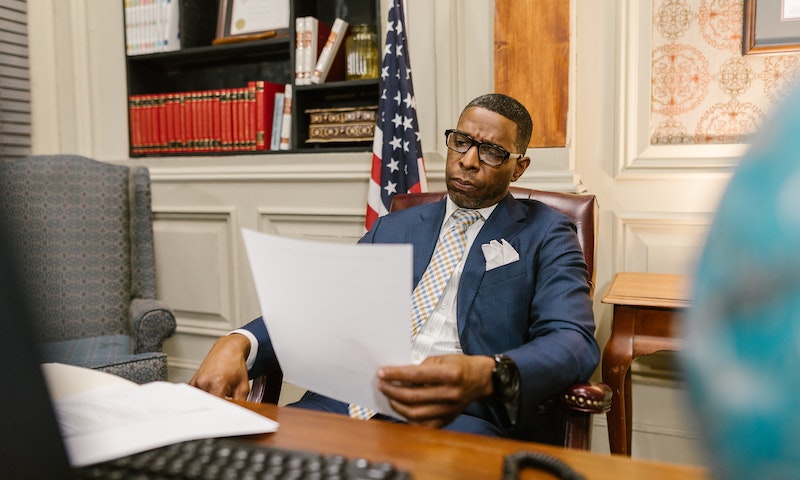 Caring for an elderly parent or loved one can be a challenging responsibility, especially when it comes to legal and financial matters. Luckily, there are professionals out there who can assist you in navigating these complex issues.
Elder law attorneys specialize in helping seniors, their families, and caregivers sort through these legal issues. From helping you plan for long-term care costs to preserving your assets, they can help you make informed decisions about your future.
What is Elder Law?
Elder law is a legal specialty that focuses on the issues affecting older individuals and their families.
This may include but is not limited to:
Long-term care planning
Retirement planning
Healthcare decision-making
Protection from elder abuse and financial exploitation
And other legal issues
While elder law primarily deals with seniors' unique legal concerns and challenges, it is not exclusively for elderly clients. Elder law attorneys can also work with people of all ages with disabilities or special needs, their families, and caregivers.
Who Can Benefit From an Elder Law Attorney?
Some people think they'll never need the services of an elder law attorney until they're well advanced in age. While older adults can undoubtedly benefit from working with us, they're not the only ones we can help.
Overall, those looking for guidance through difficult times or wanting to plan for later in life can benefit from working with an elder law attorney.
Retirees
To start (and as you might have expected), anyone over 65 should consider consulting with an elder law attorney for help navigating their rights and responsibilities under state and federal laws. However, 78% of people over 65 said they wish they had started planning sooner. The new recommendation is for people to start planning in their 40s.
Those Who Have Lost a Loved One
If you've recently lost a spouse or loved one, you may also benefit from having someone knowledgeable about estate administration and probate court proceedings, especially if there are concerns related to Medicaid liens or Medicaid Estate Recovery.
Caregivers
Even younger people who are caregivers for elderly family members may find it beneficial to seek an experienced elder lawyer's advice when making decisions regarding their loved one's financial affairs and medical care.
What Services Does an Elder Law Attorney Provide?
An elder law attorney offers services specifically designed to address the legal needs of older individuals. From asset protection to guardianship concerns, they can help you navigate various legal matters.
Asset Protection
Seniors often need legal help to safeguard their assets from being lost to long-term care costs and other expenses that come with aging. This includes setting up trusts, correctly titling property, creating powers of attorney, qualifying for Medicaid benefits, and more.
Medicaid
Medicaid is a government-funded program that provides health coverage to millions of Americans, especially if you don't have the financial means to pay for medical care or prescription drugs. An elder law attorney can help you navigate legal issues related to these programs, such as eligibility requirements, Medicaid application help, the appeals process, and provider coordination.
Retirement Planning
Elder law attorneys can help you plan for your financial future while you can still make decisions and take action on them. This includes creating strategies that will enable clients to maximize their Social Security benefits and help protect assets from taxes or creditors in case of long-term care needs.
Long-term Care Planning
An elder law attorney can help you plan for the financial and legal issues arising from long-term care needs. They will advise you on paying for future medical costs and other services, such as home health aides or nursing homes. They can assess tax implications associated with long-term care plans and ensure your plan is following all relevant regulations.
End-of-life Planning
It can be hard to talk about planning for the end of your life, but it's important to ensure your wishes are carried out. Elder law attorneys can help with this. They can advise you on estate plans like wills, trusts, and power of attorney documents, making things easier later on. They can also help you decide who will make health care decisions if you can't. They're here to support you every step of the way.
Guardianship and Conservatorship
When a person becomes ill or cannot care for or make decisions for themselves, this is called incapacitation. If an estate plan is not in place (like a power of attorney), you may consider guardianship or conservatorship to protect their rights and reduce the likelihood of financial abuse.
Guardianship is when an adult is appointed to make decisions for someone unable to do so themselves due to age or illness. In comparison, conservatorships involve appointing a representative to manage another person's financial affairs. An elder law attorney can help you determine whether guardianship or conservatorship is appropriate and help you establish the needed documents.
Contact an Experienced MN Elder Law Attorney Today
It's clear that elder law attorneys can provide various services for older adults. Whether you're seeking assistance with guardianship and conservatorship or planning for retirement and long-term care, consider working with an elder law attorney who can help protect your rights and ensure your wishes are respected.
No matter what kind of legal support you need, hiring a professional is essential when dealing with elderly law matters. At Safe Harbor Estate Law, we have the necessary experience and understanding to ensure everything goes smoothly when it matters most. Contact us today.